About FROSIO Insulation Inspector Course
The course is a mandatory preparation for the FROSIO certification examination of insulation inspectors. The responsibility of inspectors shall be to confirm if the insulation is being carried out in accordance with specification(s), standard(s) and other requirements, or not, and this, in the scope of industries such as oil and gas, LNG, ships, refineries. The course and training part is organized by Paint-Inspector.Com. FROSIO is in charge of the examination that takes place on the last day of the course. FROSIO delivers certificates (3 levels) according to candidate's experience. 
The examination includes a theoretical and practical part each four hours long. To meet the requirement for certification, the candidate must pass both parts of the examination, which will normally be conducted in conjunction with the training course. If the candidate does not pass one of the two parts, this part may be retaken and passed within 5 years.
A candidate that does not pass the examination has two further attempts to pass. Thereafter, the candidate must attend a new training course.
The examination is not considered approved until the candidate has passed both the theoretical and the practical exam.
A passed examination has a validity of 5 years. The certificate may be issued at any time within that period. If the certificate is not issued within the five year period required a new examination (both the theoretical and practical) to obtain certification.
The certification course includes an on-line course and an in-class course (4 days including examination). It is possible to take only the on-line course without getting the certificate (see products). Candidates to re-examination or recertification can also subscribe through the website.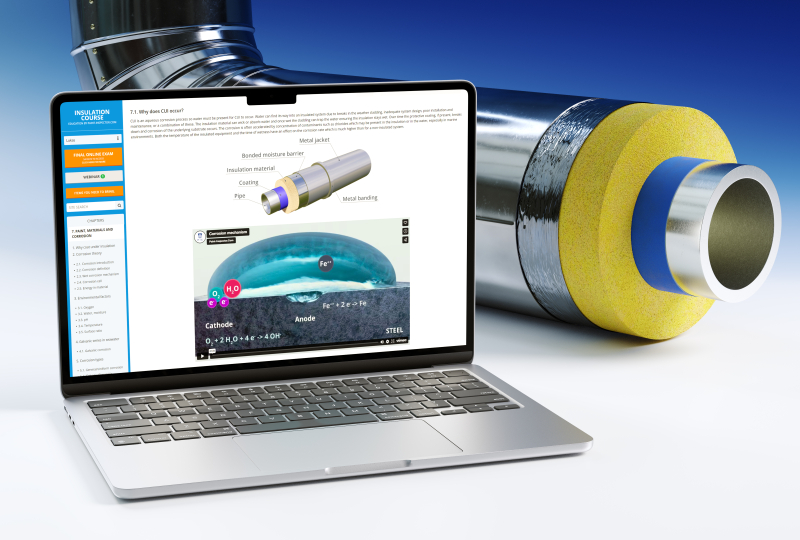 More about Insulation Inspector Course